Excursion from Seville to Ronda
Excursion to Ronda
Excursion to Ronda from Seville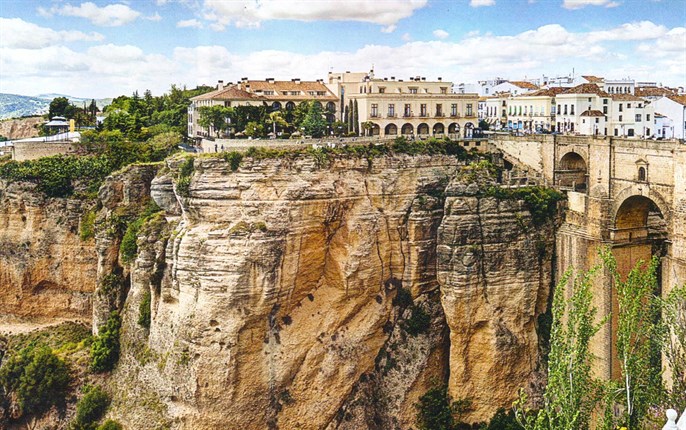 Discover the mountains of Ronda and the White Villages  (Pueblos  Blancos)
The aim of this tour is to make an itinerary to enjoy nature and places full of history and traditions.
We will begin our trip through the countryside of Seville where we can stop at Utrera to see the Church of Santiago and the medieval castle. Our route will take us into the mountains to the cozy white village of Zahara de la Sierra. After visiting we will continue the road entering in the Sierra of Grazalema.
 There we will know its fantastic vegetation with beautiful views of the Serrania de Ronda. We will continue our tour in the beautiful village of Grazalema, capital of the natural park that bears his name and wettest town in Spain. We will complete our tour by visiting a town charged with history and monuments such as Ronda.
The guide will accompany guests through the Alameda, the ride of the bullfighters and lead to the gash, where we will be able to enjoy views of the famous new bridge. After visitors have time to discover other parts of the city itself.
Terms and conditions
Includes: Transfer and guide.